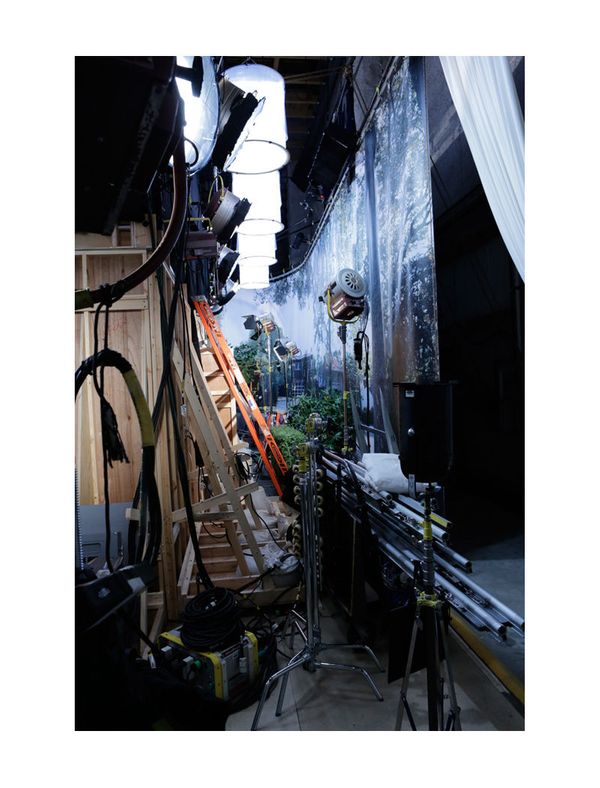 Patrick Harbron started his career photographing rock and roll. His photography of Bruce Springsteen, Eric Clapton, Blondie, The Police, Stevie Ray Vaughan, The Grateful Dead, The Who, David Bowie, The Police, The Rolling Stones, Rush, Kiss, Van Halen, Bob Marley and hundreds of others has been featured as album, DVD covers, publicity, tour booklets, books and magazines. He has two JUNO Award nominations for album cover photography and his album work is included in the Taschen book '1000 Records covers. His rock and roll fine art photography is available at the Morrison Hotel Gallery in New York/Los Angeles, Maui and Analogue Gallery in Toronto,Modern Rocks Gallery in Austin, Texas and Blender Gallery in Melbourne, Australia www.rockandrollicons.com
Patrick's work grew beyond music to become a unique form of reportage and portraiture. His work now appears in magazines, advertising, annual reports and books for clients like Rolling Stone, Time, People, New York, Discover, Penguin Books, Ogilvy Mather, BBDO and FCB among others. His style of photography, well suited to advertising and design led to creating ads for Apple, IBM, American Express, AT&T, Pepsico and Nabisco. Patrick's work includes photography for network television programs such as Boardwalk Empire, House of Cards, Mindhunter, VEEP, The Americans, Blue Bloods, The Good Fight, Dietland, Smash, Newsroom, Rescue Me, Pan Am, and Damages. His clients include Home Box Office, ABC Television, CBS Television, Amazon, Netflix, Sony Television, NBC, FX Network, Disney Films, Lionsgate, AMC Networks and Warner Brothers.
Patrick has produced three books of photography published internationally by The Bantam Dell Publishing Group. He is currently working on new book projects. Recognition for his work includes numerous awards from American Photography, Communication Arts, Society of Publication Design, How Design, The Art Director's Club of Canada, PX3, The Lucie Awards, Hasselblad Masters , Print and The International Photography Awards (Official Selection ). He has been an adjunct professor at the International Center of Photography in New York City.
Solo exhibits include 'Rock and Roll Icons-Photographs by Patrick Harbron' at The Albany Institute of History and Art (2016-2017) and an earlier version of the exhibit at The New York Public Library for the Performing Arts in Lincoln Center (2012) and 'Patrick Harbron-Rock and Roll Photographs' at The Morrison Hotel Gallery (2012),'Desert Sea Shores- Views Of The Salton Sea' at Gallery FCB in Chelsea, NYC (2006), all in New York City.Work in group collections include The 2010 and 2011 Artists of the Mohawk Hudson Region at The Hyde Collection and Albany Institute of History and Art and the 14th Annual Juried Arts Show at The Hudson Opera House. Some of Patrick's rock and roll work can be seen in the collection of The New York Library for the Performing Arts.
Patrick lives in New York City and the Hudson Valley.